Dear friend of KISSed Quilts,
August 24-26 - Lincoln County Fair Results
Always nice to see customers enter their quilts in the local county fair, receive feedback, inspire others and win ribbons!
Karren P. won People's Choice in two categories. I quilted the Heart Bargello for her and she picked up the fire hydrant fabric for the Dog Rules quilt in the shop.
Congratulations!!
I picked up a few ribbons myself between blues and reds in both the Quilting Department and the Sewing Department. Here are a few special ribbons -- Best of Show (I learned that the county fair awards these based on judge's choice) in the mid-size category on my Midnight Garden (an AnglePlay design) and the INMQ Excellence in Machine Quilting on Spirit Butterfly (a Boondoggle Ruler design). Both of these have patterns available and are using collections from Island Batik. Kits for Midnight Garden available.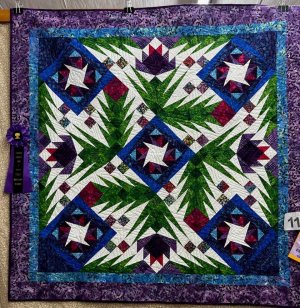 If scores selected best of show ...these would have been contenders:

Floral flourish (FQ bundles available) 2007 Alaska Shop Hop (finally finished!)
---
Quilt 'til you Wilt - Odessa, WA -- If you purchased some AnglePlay templates, a kit and pattern out at my vehicle with CASH--so I didn't get your name or contact information --I think I still owe you something, so please contact me!
---
CLASS for FALL:
Feathered Star
It can be for a 12" block or as a medallion for the center of a quilt at whatever size you'd like or just one large block as the whole quilt.
Class is scheduled for Monday October 30, 2023 $40
Structured instruction in the morning. Stay as long as you'd like. Signups required by October 24, with payment and size of block you wish to make. Fee includes class instruction and foundation papers or cutting instructions based on desired size for one block.
Just reply to this email with your interest. Thanks!
Does the Feathered Star feel too complicated? Would you like to do a BASIC Foundation Paper Piecing Class? I taught this at an AQS show a few years back and gives you the basics of various angles and as a bonus instructions for a symmetrically designed border. $25 -- includes paper foundations. Date TBD.
You might be interested in Violet Craft's Foundation Patterns once you've gotten the bug of foundation paper piecing. Violet has both English and Paper Piecing patterns, you can find the ones I have here....and her additional selections that I could bring in as well or you can download PDFs here. There are other artists who have these types of patterns, but I thought I'd highlight hers in this newsletter.
Angle Play - the Basics - now scheduled at Fall Retreat (October 16-20, 2023)
$30 + retreat fee
Want to learn the basics of AnglePlay? I've designed several patterns and have kits available or maybe you just want to bring some scraps and make a few blocks to gain basic knowledge of how the template system works? This opens up a whole new world of design possibilities when you can effectively make half rectangle triangles. Let your interest be known by contacting me!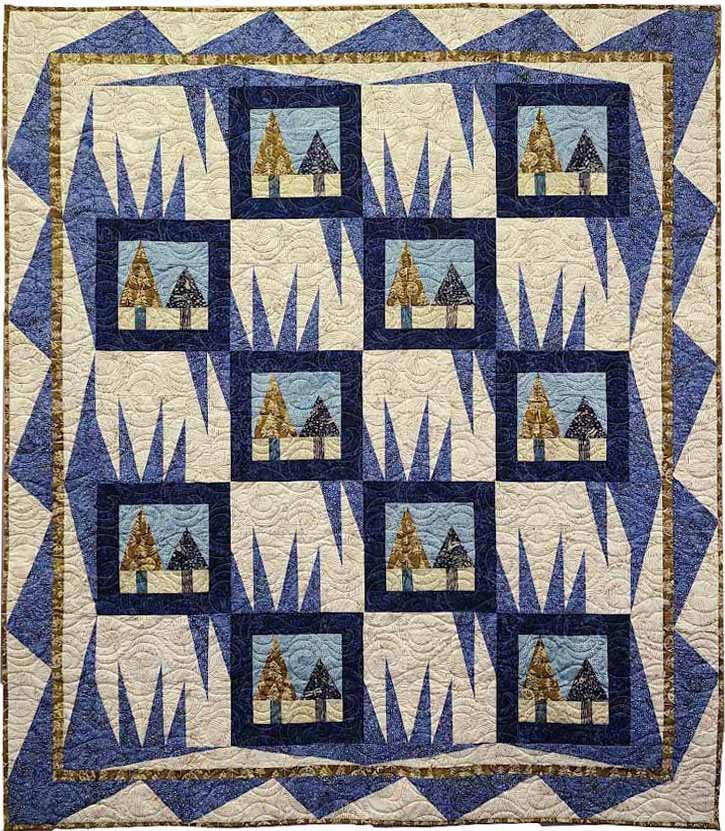 Want a formal class ? -- let me know what you'd like to learn and we'll organize it!
---
September - Sew-ins and Closures
Enjoying Labor Day Weekend -- Closed Sept 3-5.
If the weather shows a high at 90 F or less we can likely do a sew-in (we are very temperature driven right now). September 11 looks good so far and we will likely be able to do more. If you want to stay in the loop for sew-ins this month, please RSVP.
Will also be doing some embroidery sew-ins soon --please RSVP if interested. See Kimberbell details below for a new project now available.
---
Thank you to all who participated in the Summertime Row by Row Experience. Just a few kits left (one each of moda Grunge and Northcott Toscana and maybe 6 batik ones as well) and I'm now offering a PDF download for the Sunflower pattern.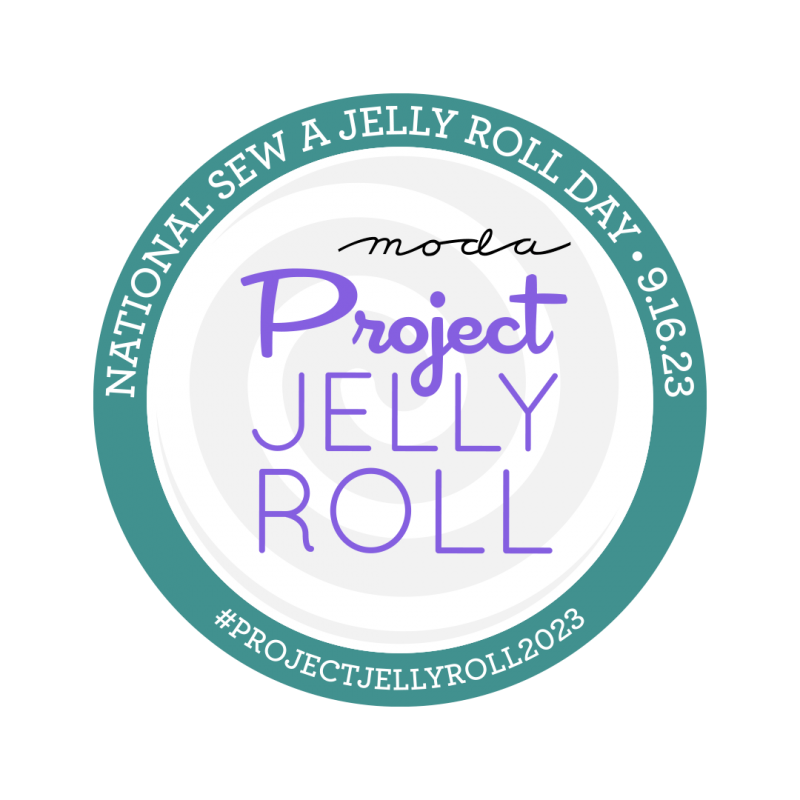 SEPTEMBER is Project Jelly Roll
https://my.modafabrics.com/project-jelly-roll for all the details and patterns.
Please use the #PROJECTJELLYROLL2023 from September 9 - 18, 2023 on any social media that you might share regarding jelly roll projects or sewing that you might do. Please also tag @modafabrics and @marlene.kissedquilts. Come to our sew-in on September 11 and receive instructions for making a Jelly Roll quilt. Using the link above you will find several patterns you may download for free.
Want to do another event? September - November Scott Fortunoff - President of JafTex is hosting an event to encourage you to visit local quilt shops --no big box stores.
https://scottfortunoff.com/scottsentme2023/ #ScottSentMe2023 I'll be waiting! You'll find what each shop is offering on his map.

Maui Quilt Shop Quilt Drive - Helping Lahaina and Upcountry Maui
Finished Quilts can be sent for fire victims to: Maui Quilt Shop, 18 Central Ave. Wailuku, HI 96793
They will distribute to proper agencies and shelters. You can find photos of what they have been receiving on her FB page. https://www.facebook.com/themauiquiltshop
Just a few days later we had two devastating fires in our region (Medical Lake and Elk) ..I've inquired about a quilt drive to the WSQ group, but have not received any information. If you have details about any quilt drives to help our local communities that were effected, I'd be happy to share it in the next newsletter.
Your online orders are much appreciated! Please don't miss new products shared below.
New Products
The latest Country Register issue locally has part 3 of 3 for this pattern - Simple Dutch Windmill - that I designed. You might find it in other issues across the US and Canada. There are five sizes included and a variety of coloration options. If you missed a part or you'd just like to get the whole pattern now -- you can purchase it here.
Kimberbell products --see what is still available in the Kimberbell section. Some of us will be working on Oh! Sew Delightful -- a multi-project set of designs in the embroidery sew-ins. If you are interested --please contact me for pricing (Embroidery Designs, Fabrics, Embellishments, Quilting Designs, Thread Kits are all options). Would you like to get in on this fun one? I'll be placing an order very soon for these items, so please let me know by October 2, 2023.
Embroidery Designs $69.98, Fabric Kit $119, Embellishments $49.98, Coordinating bag $7.98, Thread kit $76.72, Bamboo Hoops (2 – 3 ½") $10.98, Bloomin' Pins $13 (6 unique flowers per set), Quilting designs $60. Any other embroidery related needs, let me know so that I can include it in the same order.
I've added a new 'Manufacturer' within the Fabric By Manufacturer category -- Riley Blake. Please check out everything we've got there as I've opened a wholesale account with them and brought in 10 new 10" stack designs. These have some young and sophisticated styles so something for most! Themes include: Barbie, Hershey's (kisses and s'mores), Liberty Fabrics of London, Crayola, Thomas the Train, Breast Cancer Support and Mint For You (stamps, hearts, mint green and pink). Fabrics I've had in stock are listed there too, but now under this new category for an easy to find link.
New MODA fabrics -- All Star Layer Cakes and FQ Pack.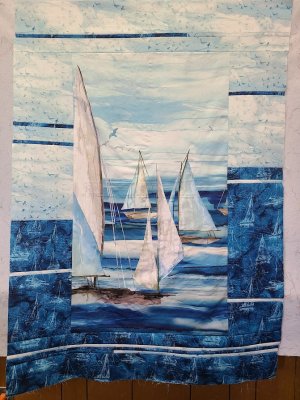 I just made up this sample from the Northcott Sail Away collection. I'd be happy to create a kit for you. The pattern includes two other designs as well --so well worth it!
Which brings me to a question for each of you --are there styles/themes of fabric, notions, tools that I don't carry that you wish I did? Please let me know. As we prepare for the new space I'd like to be on the look out for new products that appeal to you!
Hope to see you soon! Thanks for reading.