Skip Navigation
Website Accessibility
2021 - 11 - Fall into love via ..Stitch Pink or ..Home Decor
Since I had anticipated having more space already sI started ordering some months ago and things are arriving. Even if I haven't moved yet ...the new goodies are still arriving and I hope you'll check them all out. A few are highlighted below and I'm happy to ship if you can't get into Grand Coulee in the near future.

The next few Monday's and Tuesdays will be only by appointment due to medical appointments. Chelation helped to reduce my lead and tin, but the cadmium is now higher (its easier to 'move' since the lead is lower)
so need to do more treatments. With my father-in-law's recent passing we will be attending services in Florida so I will be closed Nov. 17-25. If you're in the area on Friday after Thanksgiving--give me a call! Would love to see you.

Have you picked up your new Country Register? My article shares a new design--kits available for pre-order!

Finale of Seaside Adventure Row Along - Last Chance!


This free pattern of the Seagull will be available through October. Find all designs from each designer via these links on my blogpost here.
If you made something--be sure to linkup what you made starting Nov. 1 on the host's blog - The Quilting Room with Mel.

Results:

October 1-3 - Inland NW Rail Museum Quilt Show

My #365blockchallenge won 3rd place, People's Choice. Thank you!




Fall Retreat

Next Fall retreat will be Oct. 17-21, 2022 --if interested ...now is the time to get your name on the list. We'd like to have both a machine embroidery event and a regular sewing space happening (each in their own large room) so if this interests you be sure to let me know. If we can get a total of 30 people then the camp will provide a chef. We'd prefer to have Breakfast and Dinner provided by the camp. Prefer a retreat in the Spring? --let me know!

Here are some results from retreat:
Loved seeing my City Shadows pattern made up in very different colorways. Pattern available as a PDF download. The purple background one is using the new Lavender Sachet collection and Toscana for shadow and background.

Recognize Rondure? Result from a retreat several years ago. So fun to see it finished! Just a few patterns left.




Hot Cocoa Bar kit -- 1 left! New Calypso in progress --an AnglePlay(r) Design

As a Certified Shop we're now offering Kimberbell Designs, including the October Fill-in-the Black (see 'HOME' tea towel) and a 1-day event - Pumpkin Spice --scheduled for Nov. 4 and 10 and virtually on the 11th --that's right you can do it from home if you'd like. See additional details below.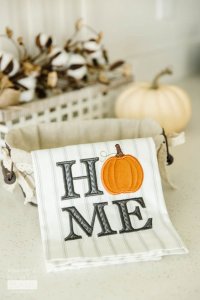 I hope you'll join us!
| | |
| --- | --- |
| | |
Happy Fall!

Just Arrived:


2021 Moda - Stitch Pink - Together Quilt-A-Long...videos are being released and you can follow-along from home.

Patterns - by Sherri McConnell

Pre-Cuts - Sincerely Yours - moda

Yardage - Sincerely Yours - moda






Hush-Hush from Riley Blake -- some great low-volume prints/designs. Check them out! I've got some FQ bundles and yardage.

All Kimberbell Products now have their own category on the website. So many cute things!


Kits now available for Holly Berries in the Snow
- using Island Batik fabrics, 42" x 42" - this is an AnglePlay friendly design - $54.99/kit


Find an additional video on my FB or IG pages.

Moda Grunge in 52 colors in standard widths and 2 in wideback now available here!
I'm offering the standard widths at $11.50 per yard!




Lavender Sachet from Maywood Studio pre-cuts are now in stock.




Final Re-stock on Dark Room kits. $77/kit



The first Kimberbell design I'm offering through the shop is this Fall HOME tea towel set. With multiple designs....available for both machine embroidery and sewing versions. The "O" is a Pumpkin or Jack-o-Lantern so lots of options. Purchase the set of tea towels $12.95 as shown and get the design files and instructions for free. Embellishment kits are also available. Order as many sets of tea towels as you'd like (until stock is gone). You could use scraps of fabric you might have in your stash or let me show you several options I have in the shop that you might like.

Sewing version:



If interested in being a part of our Machine Embroidery Club - please sign up here selecting the new option for just the Machine Embroidery news. You'll then be the first to know when new designs are on the horizon or are available.
https://www.kissedquilts.com/contact-us.htm#newsletter

What type of embroidery machine do you use? Please reply to this email and let me know what type of machine you currently use.

NOVEMBER 4, 10 or 11 a one day event scheduled (available Virtually or In Person $99)-- if you're interested but these dates don't work-- please let me know when would work for you and I'll do my best to accommodate. I've limited class size but can be flexible based on virtual or in person)
Please sign-up by Nov. 7 (or in advance of Nov. 4 in-person) to be sure we have appropriate supplies.