CLASSES - None scheduled over the summer. Consider what you'd like for when the weather cools off and let me know! We'll likely start classes again in November.

CONSIDERING -- Lone Star quilt; seasonal table runner; bag; patterns from Barbara Persing, Elizabeth Hartman, Violet Craft (english paper piecing--all by hand or foundation paper piecing), Sew Kind of Wonderful (new book with lots of seasonal wallhangings and curved ruler), Turning Twenty and Strip Therapy. Many options to choose in the shop from these last 6 designers. Make an appointment to come check them out and help me plan a schedule for classes. Check the 'patterns' category on the website for just some of the possibilities --come in for the rest!


If there are any particular techniques or projects that you'd like to have as a class, gather your friends who are interested and we'll schedule a class for this winter/spring that works for you. Costs will be determined based on number of students and time needed for the project.


---
SPECIALS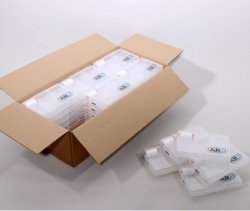 Aurifil Thread Box and spool of thread
Aurifil has extended a great deal and I'm offering it right here in Grand Coulee. $14.99 gets you a spool of white thread and a box to put it in--your own brand new box! Typically here in Grand Coulee, I offer the spools at $13.35/spool and if you buy a whole case (12 spools) at one time, you get the case for $125. This offer will let you buy them at one or more a month until you reach 10, then you'll get the last 2 (to make 12) free. You can do this as often as you'd like, but is available only to the first 30 customers. We'll track your spool purchases that qualify for the thread club discount.
Free shipping for orders of $75 or more. Thank you for your patronage.


Row by Row 2019 - Taste the Experience - Make your own personal drink of choice with any of these beautiful ombre colors -- various fabric types include: Gelato, Serenity or Sateen, even a snowy background in light or dark ombre. All fabrics are available on the website, free pattern available in-store only through Sept. 3. The original is now being kitted with sateen in a similar colorway.