CLASSES - None scheduled over the summer. Consider what you'd like for next fall and let me know!

OPTIONS TO CONSIDER FOR 2019 -- seasonal table runner; bag; patterns from Barbara Persing, Elizabeth Hartman, Violet Craft (english paper piecing--all by hand or foundation paper piecing), Sew Kind of Wonderful (new book with lots of seasonal wallhangings and curved ruler), Turning Twenty and Strip Therapy. Many options to choose in the shop from these last 6 designers. Make an appointment to come check them out and help me plan a schedule for classes. Check the 'patterns' category on the website for just some of the possibilities --come in for the rest!


If there are any particular techniques or projects that you'd like to have as a class, gather your friends who are interested and we'll schedule a class for this winter/spring that works for you. Costs will be determined based on number of students and time needed for the project.


---
SPECIALS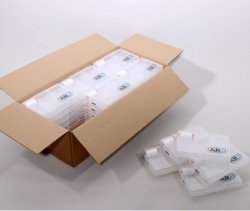 Aurifil Thread Box and spool of thread
Aurifil has extended a great deal and I'm offering it right here in Grand Coulee. $14.99 gets you a spool of white thread and a box to put it in--your own brand new box! Typically here in Grand Coulee, I offer the spools at $13.35/spool and if you buy a whole case (12 spools) at one time, you get the case for $125. This offer will let you buy them at one or more a month until you reach 10, then you'll get the last 2 (to make 12) free. You can do this as often as you'd like, but is available only to the first 30 customers. We'll track your spool purchases that qualify for the thread club discount.
Free shipping for orders of $75 or more. Thank you for your patronage.

NEW PRODUCTS

Fabrics for A Poinsettia Winter Quilt - from In The Beginning Fabrics - ONE LEFT - Let me know if you'd like it!

Additional fabrics and other coordinates are still available. All available via the website now or stop by the shop to feel the yummy fabric and get exactly what you need.









And a bit more from In the Beginning so I hope you'll check out the link and see all the beautiful fabrics - including Garden of Dreams border print and coordinating 2.5" strip sets.

Lots of possibilities as seen on this image of various quilts that have been made with the fabric collection.

Even this beautiful kaleidoscope quilt using just the border.

The Beach is my Happy Place is coming together and I've got two colorways planned. One has been pieced the other is almost done. You can find the Timeless Treasures fabrics here.

There will be kits in two colorways available -- the difference is on the level of the 'Beach' row ...one is sanddollar fabric, the other is sand with webbed footprints fabric. I've just about got the sandy beach one put together and will then post them as separate kits on the website before my anniversary - June 14. Call ahead to guarantee the one(s) you want will be available upon arrival.





Sample using Bohemian Dreams and Toscana - I'm calling it Woven Dreams. Find the Bohemian Dreams fabric here. This used a 10" mini stack; 1 yard of the Medallion for border; .625 yds Stripe for binding; 5.25 yds Blue Paisley for backing and 2.67 yds of Northcott-Toscana-Vanilla for the background. Free pattern called 'Rotation' included if you purchase this set of fabrics. This result is adapted from the pattern to use the full 10" square (cut in half = rectangle) and added 3" cut edges to the vertical sides of each rectangle. Then laid it out in a 'woven' sort of way keeping similar color/value fabrics together. You could also lay it out in a scrappy way.




Row by Row 2019 - Taste the Experience
This year I went with a cool drink on a hot summer day ...something always needed here in the Grand Coulee Area. Several ombre fabric colors will be available so you can make this your personal "Drink of Choice". The Coulee Qltr plate has made a return --I've had requests for the sold out plate from 2015 so it has been reordered in this year's style and the KISSed Quilts (4-sets of lips) logo in the middle. The kickoff day only - June 21 will include special tasty treats from right here in the Grand Coulee Area. You won't want to miss this fun day! We look forward to seeing you. The Row by Row Taste the Experience event that guarantees a free pattern at a minimum runs through September 3. If you're not familiar with the event, be sure to come on the kickoff day and I'll explain it all or you can go to Row by Row Experience and read all about it.